Latest Events
Upcoming Careers Events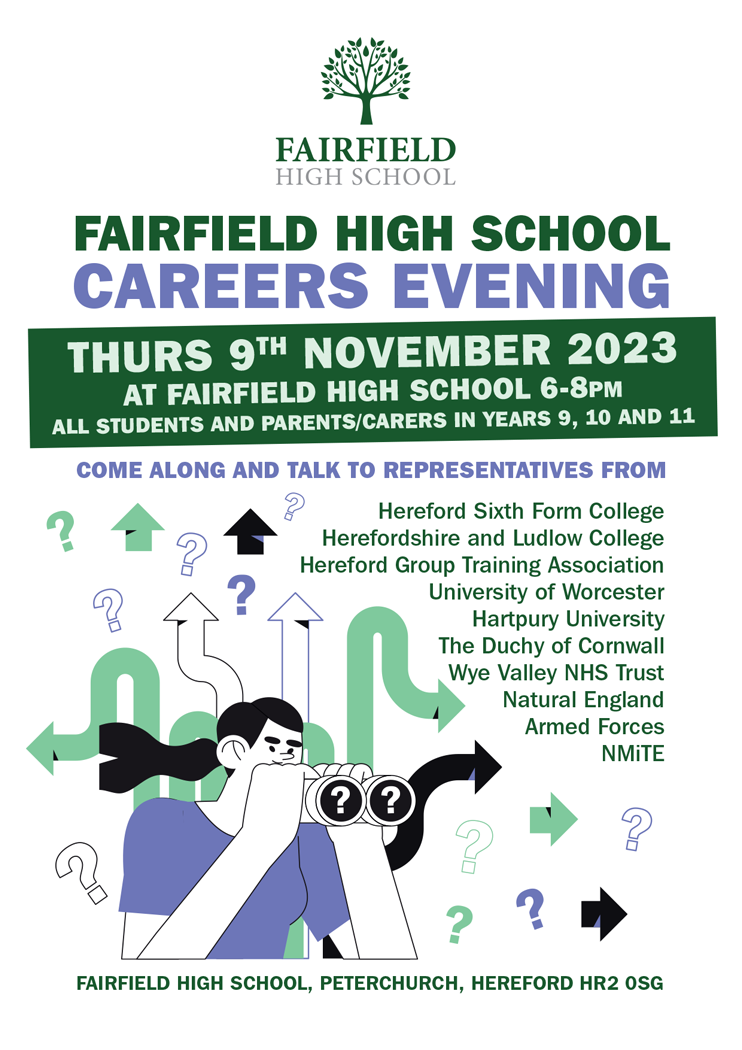 Fairfield High School Careers evening is on Thursday November 9th 7pm-9pm for all students, parents and carers in years 9, 10 and 11.
Come along and talk to post 16 education and training providers about different qualifications. There will also be a range of businesses and organisations who will be happy to talk to you about different career pathways. #raisingaspirations #careerpathways #whatdoyouwanttodonext? #post16choices
HSFC – SATURDAY 21ST OCTOBER 9.30-12.30
HCA (ART COLLEGE) SATURDAY 21ST OCTOBER 10.00-12.00
HEREFORDSHIRE COLLEGE (Folly Lane, Hereford and Holme Lacy Campus) – SATURDAY 11TH NOVEMBER 10.00-12.00
HARTPURY COLLEGE – ONGOING:BOOK ONLINE
HWGTA (Hereford & Worcester Group Training Association) Holmer road, Hereford. THURSDAY 19TH OCTOBER 4.30-6.00
Employers will be present. HWGTA largely deals with Engineering and Commerce apprenticeships - to include Accountancy.
Fairfield Careers Week 2023
Sgt Andrew Chambers from the RAF came in to work with the Year 9s as part of Fairfield Careers Week activities. As well as discussing the different career pathways in the RAF, they took part in communication and team building activities. #careersweek #RAF #apprenticeships #teambuilding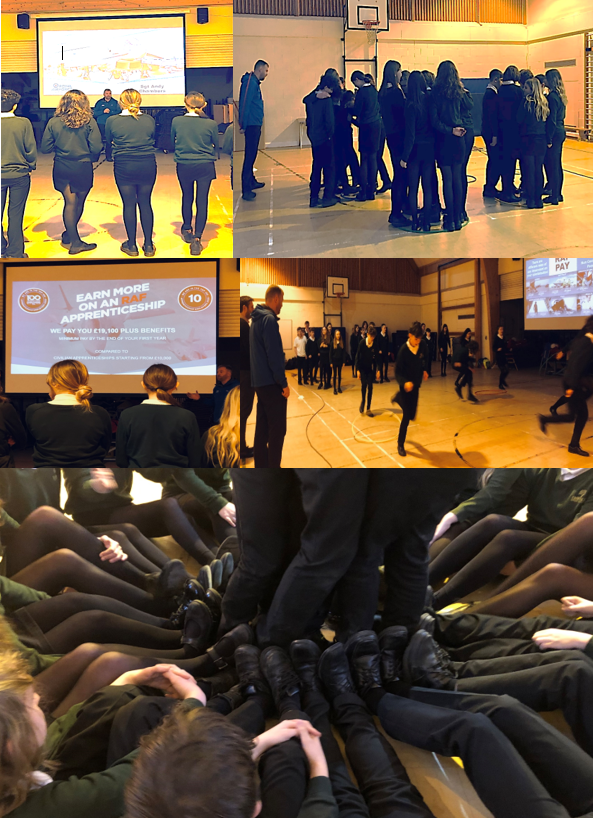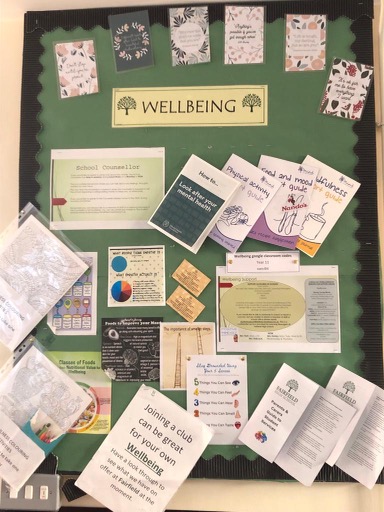 Fairfield Careers Week was a chance for staff and students to focus on careers guidance and education and add to the careers links found across the curriculum.
The aim of the week was to
support students to understand, realise and fulfil their career goals
helps students to feel confident about the future and focus on what they need to do now
encourage students to develop a range of skills that they can utilise throughout the careers
Year 11 Mock Interviews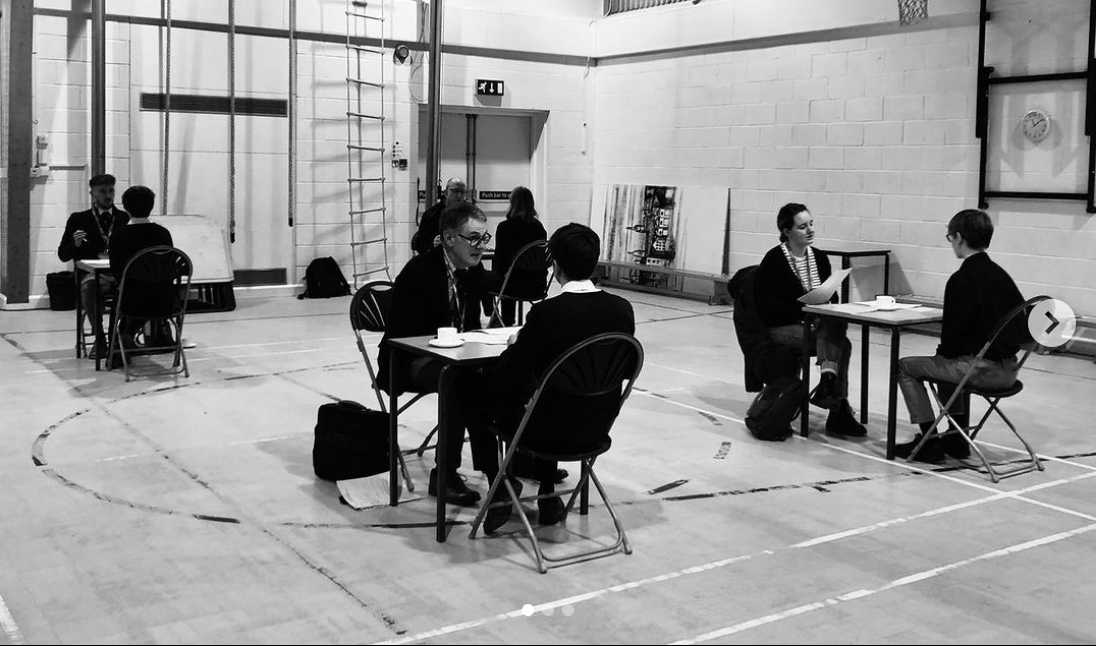 Thank you to everyone who volunteered to interview our year 11 students for mock interviews as part of our careers curriculum. Year 11 students had the opportunity to discuss their strengths, interests and aspirations whilst developing a range of skills for their future pathways. Well done everyone. #mockinterviews#developingskillsforlife #gatsbybenchmarks #post16
Hereford VIth Form College Visit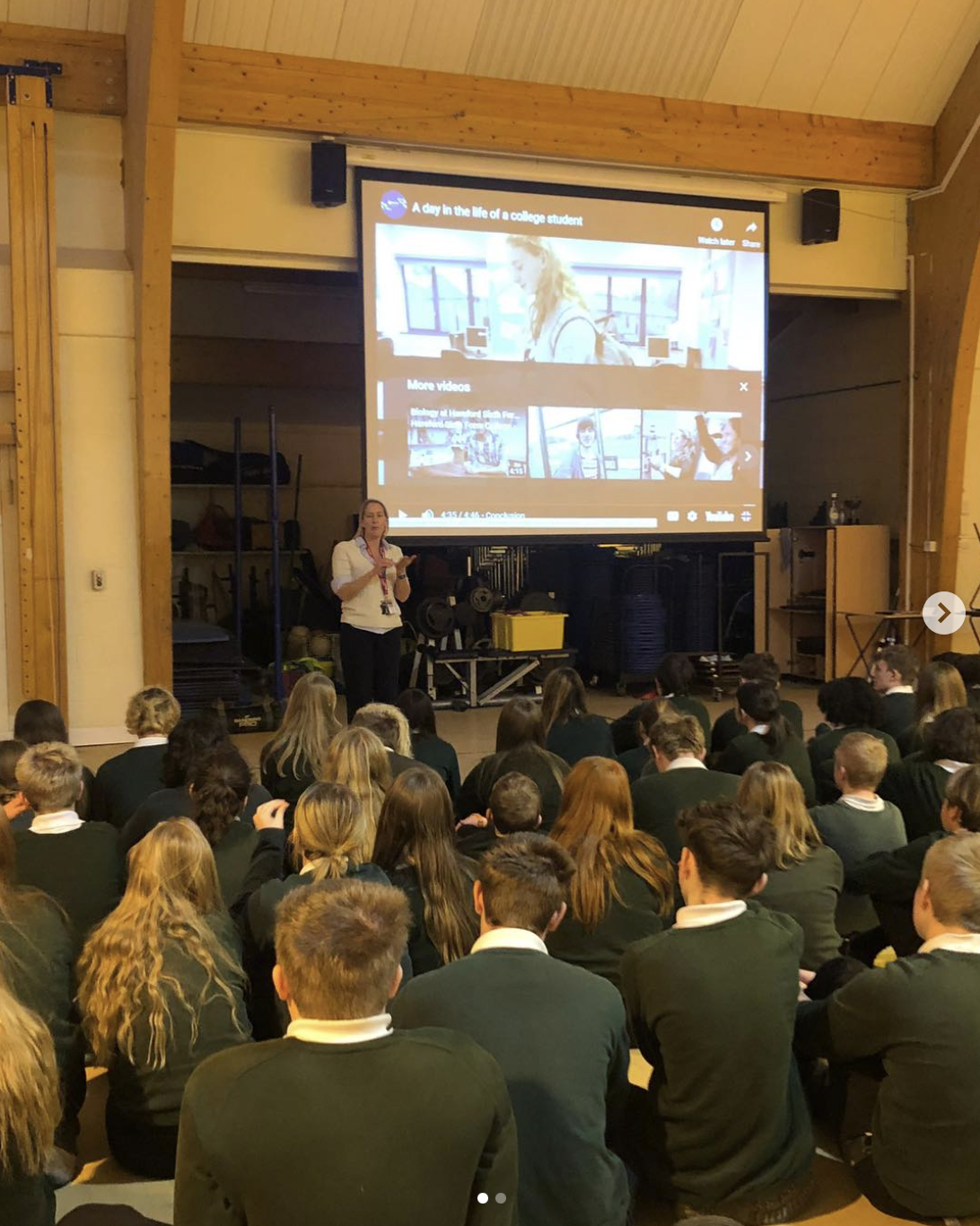 Vicky Orsmond from HSFC came in and spoke to key stage 4 about thinking to the future- college and beyond. #HSFC #furthereducation#whatdoyouwanttodonext? #post16opportunities
Hereford College of Art Visit
Thank you to Hereford College of Arts who came in and spoke to Ks3 and Ks4 about the creative industries, career pathways, post 16 opportunities and the Hereford Campus. #post16education #HCA#creativeindustries #furthereducation #highereducation
Year 9 Options Evening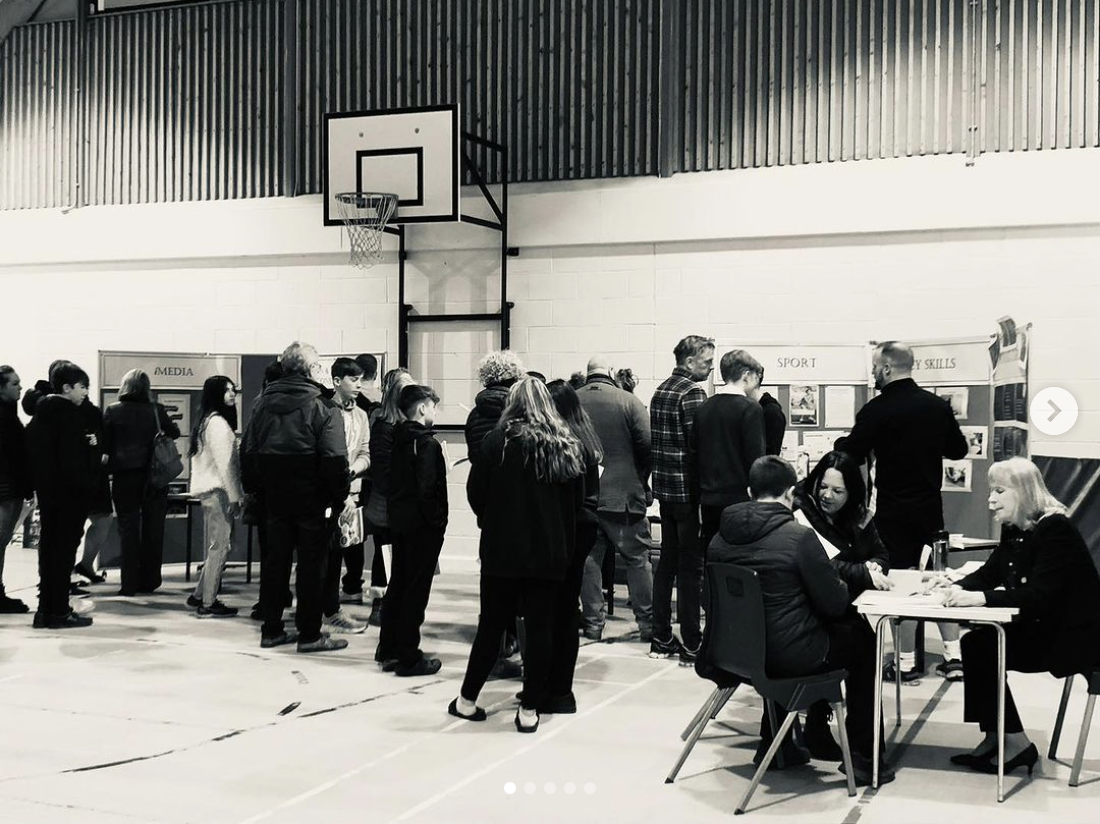 We hope that students found last weeks Year 9 options evening informative and useful, as they begin to consider their KS4 choices. #nextsteps #GCSE #BTECH
Year 9 Careers Fair, Malvern

Year 9 went to the Three Counties Careers Fair on Thursday as part of the school careers programme. They had the chance to meet a range of post 16 education, apprentice and training organisations and found out about different careers areas. #careers #gatsbybenchmarks#thinkingaboutnextsteps #raisingaspirations
Herefordshire & Worcestershire Group Training Association Visit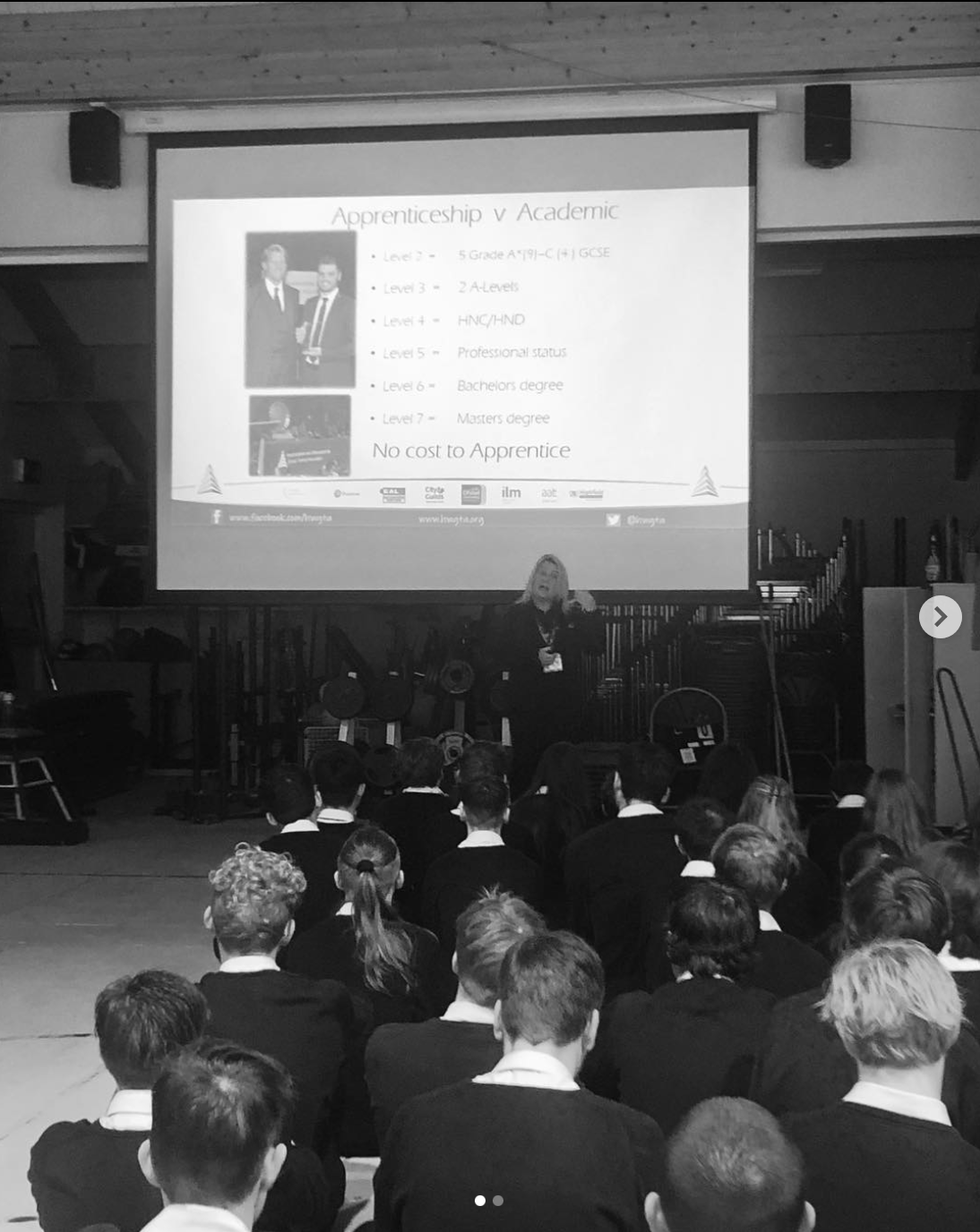 Nicky from Hereford and Worcester Group Training Association came in and spoke to KS4 about apprenticeships and career pathways. @hwgta#post16opportunities #apprenticeships#gatsbybenchmarks #hwgta
Fairfield Careers Evening 2022

Thank you to the 250 students and parents/carers from years 9, 10 and 11, for braving the stormy weather, traffic and wet roads and attending Fairfield Careers Evening 2022.
It was a brilliant evening with representatives from 18 different training providers, colleges and organisations who were all keen to support the students in making positive post 16 decisions.
Our thanks go especially to Hereford Sixth Form College; Hereford and Ludlow College; Hartpury College; Riverside Training; NMITE; NHS Wye Valley Trust; ETL Systems; West Mercia Police; RAF; Hereteach; Armed Services; Border Oak; Avant Garde; KGD; Avara; Duke of Edinburgh Award
#post16opportunities #raisingaspirations#poisitiveengagementwithemployers#fairfieldcareersevening2022 #nextsteps
Fairfield Also hosted visitors from Bright Futures, RAF, Hereford and Worcester Group Training Association 'Hereford Sixth Form College and National Citizen Service.
We also welcomed back Georgie Archer in (Fairfield Alumni) who talked to students about her experiences and travels as a Language student at Cambridge University

YEAR 10 ENTERPRISE DAY with Bright Futures:https://brightfutures-experience.com/bf_programmes/enterprise-skills/
YEAR 11 INTERVIEWS with Hereford Sixth Form College https://www.hereford.ac.uk/

YEAR 11 assembly with National Citizen Service https://wearencs.com
YEAR 9 RAF WORKSHOPS with RAF https://www.raf.mod.uk

Herefordshire & Worcs Group Training Association workshops https://www.hwgta.org/
Careers Evening 24th November 2022
Thank you to all the year 9,10 and 11 students and their parents/carers who attended our Careers evening last night. It was a great evening. We would also like to thank all of the organisations that came along and spoke to everyone. There will be more events and guests in to speak to Students about post 16 options and the different education and training routes that students can take after Fairfield. If you would like any information in the meantime please arrange an appointment with Mrs Waters or Mrs Hart.
#raisingaspirations #careersevening #post16trainingandeducation #gatsbybenchmarks #dreambig #youvegotthis
A BIG thankyou to:-
National Citizen Service/catch22